Version 3.2 is available now. Check out the cool features.
Better customisation options
Widget Menu Options
Full Width Menu
Pre Defined Demo Import
Export Plugin Settings
Import Plugin Settings
Support for background image
And Much More…
Responsive websites have become the way of the future, but one of the areas many themes and plugins fall short is offering menus that work properly no matter what device they being viewed on.
WP Responsive Menu Pro is the solution and in less than a minute you can have a slick new menu that renders perfectly on any mobile device.
WP Responsive Menu Pro is a simple plugin that lets you add a highly customizable responsive menu to any WordPress site in no time at all and customization can all be done directly from the setting page, with no coding needed at all.
All The Features You Need And More
Supports Swipe Gestures
Enable/Disable Pinch to Zoom Feature
Works Great on All Types of Mobile Devices
Add a Search Box to the Mobile Menu
Set the Width of the Menu
Set Size Screen to Show the Mobile Menu
Hundreds of Icons to Choose From
Add Social Media Icons and Links to Your New Mobile Menu
No Need for Extra CSS, Javascript or Custom Code
And much more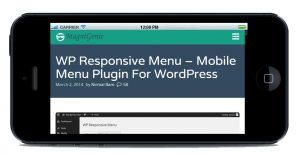 Fully Responsive and Works on All Type of Mobile Devices
Easy Automatic Integration with the WordPress Menu System
Create Custom Menu's Just for Mobile with submenu support
Easy to Use Admin Interface
Replace Your Menu with a Responsive Menu on Mobile Devices
Style the Color of Text, Backgrounds and More from the Settings Tab
Set Option to Open Menu from Top, Left or Right
Add Your Logo or other Images to the Mobile Menu
Hide any Elements You Don't want on Mobile Devices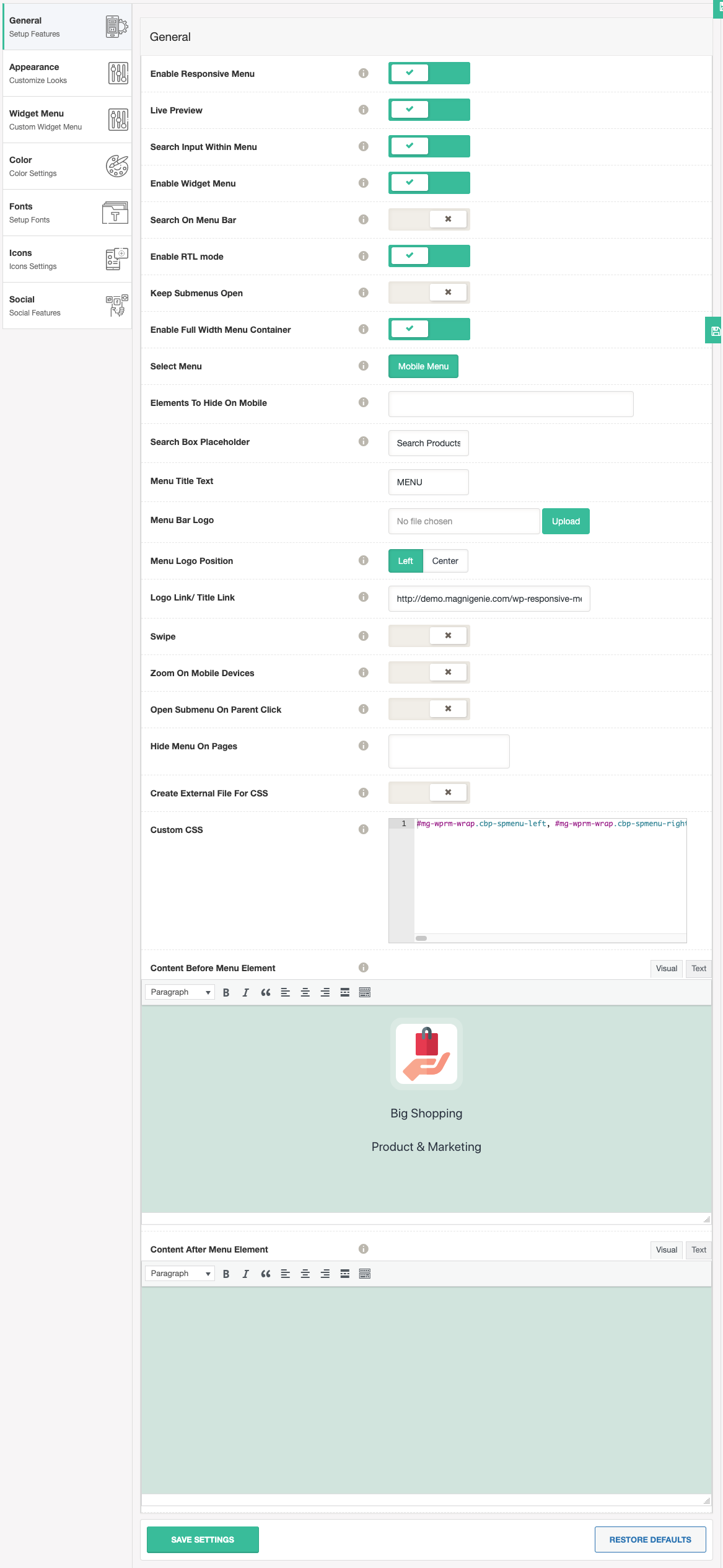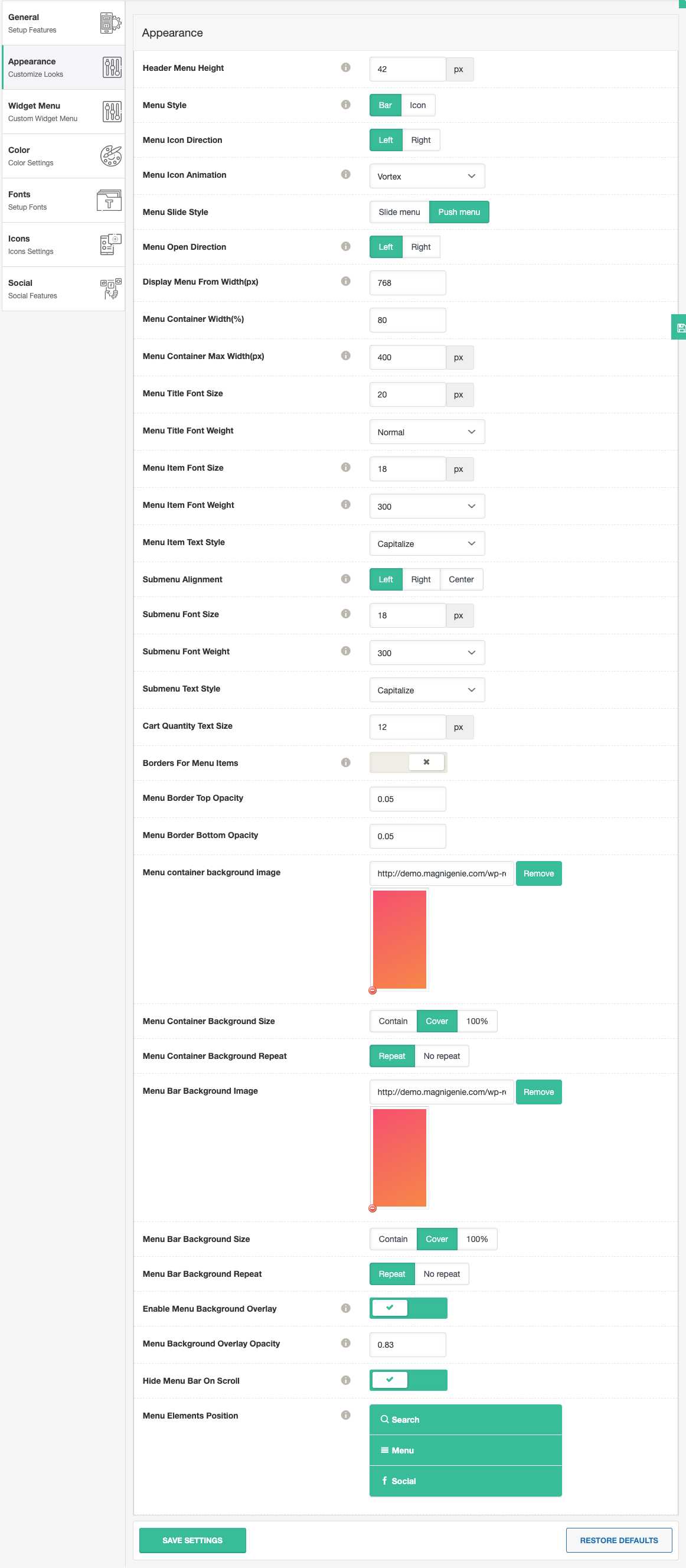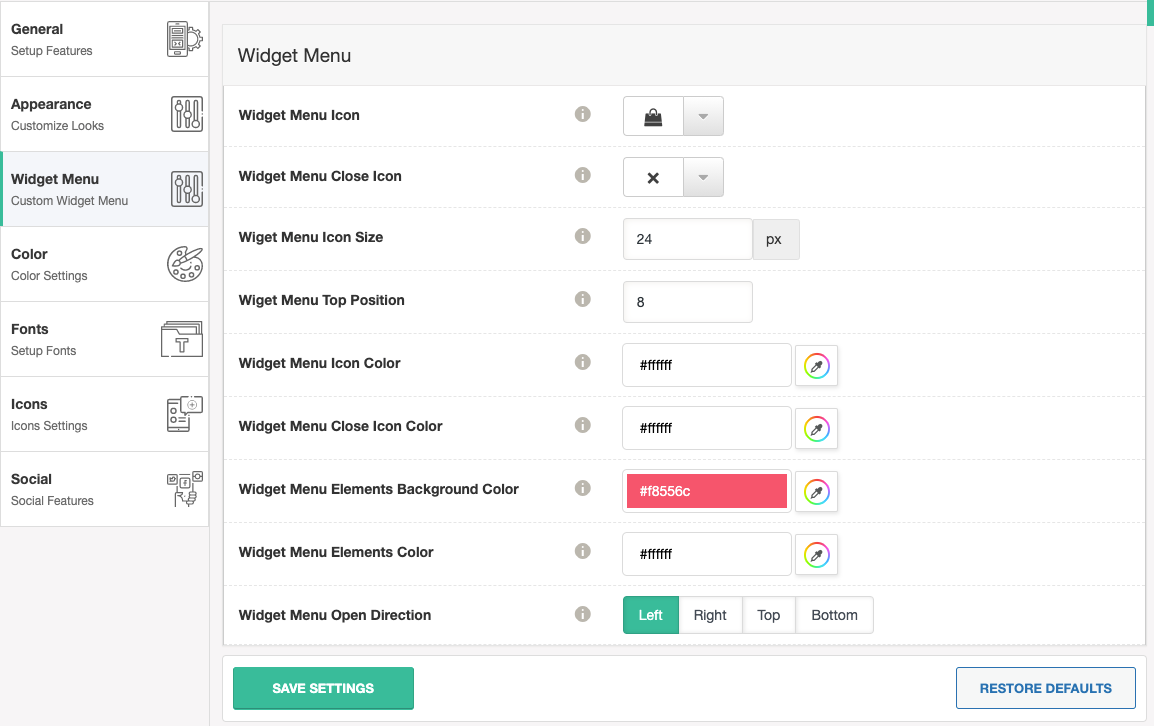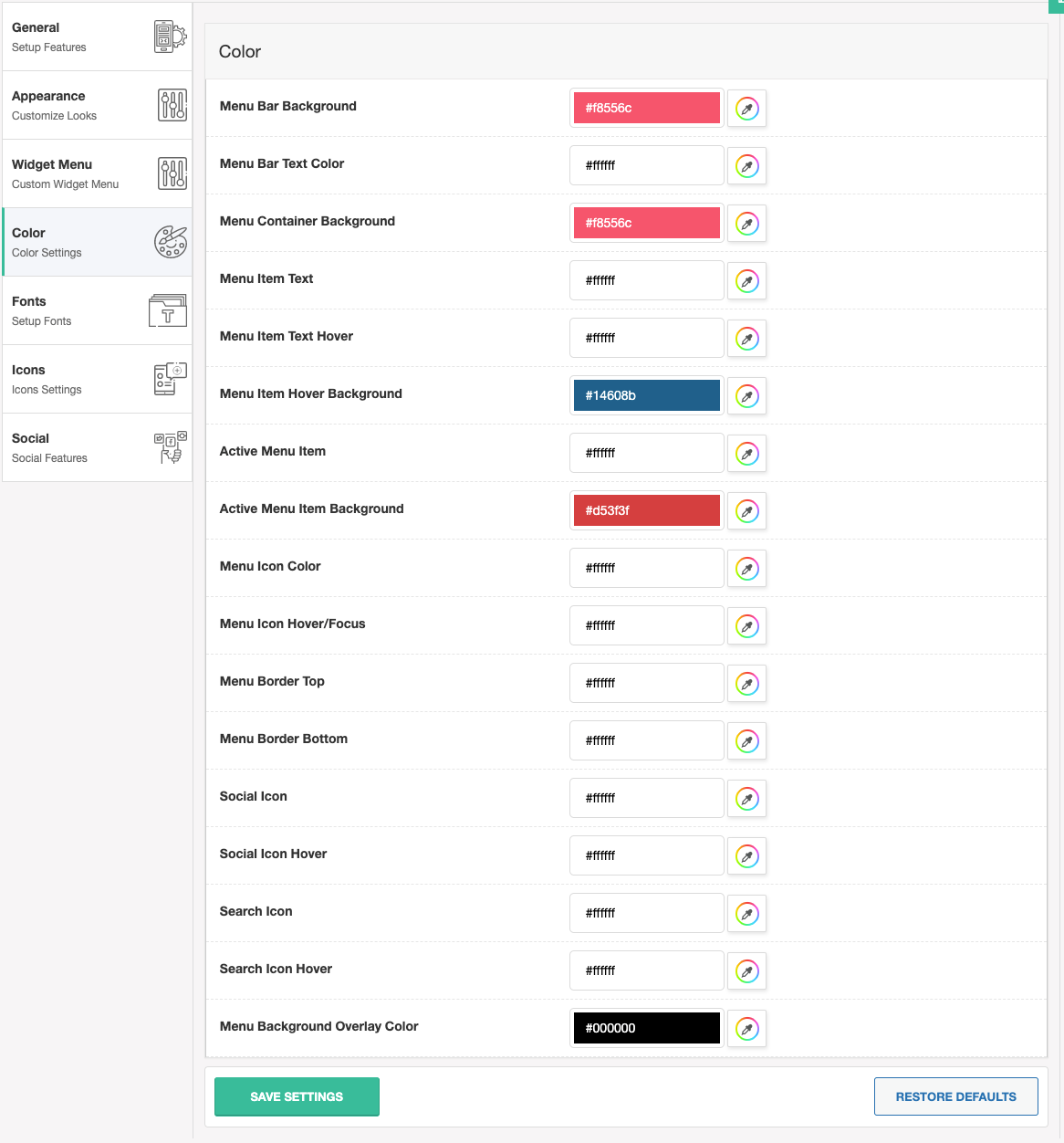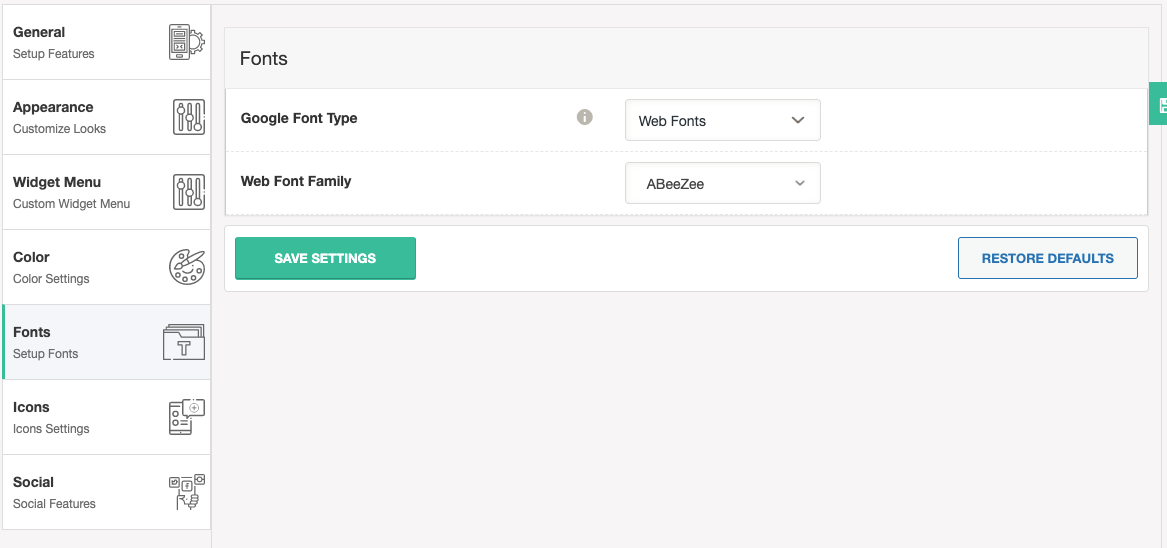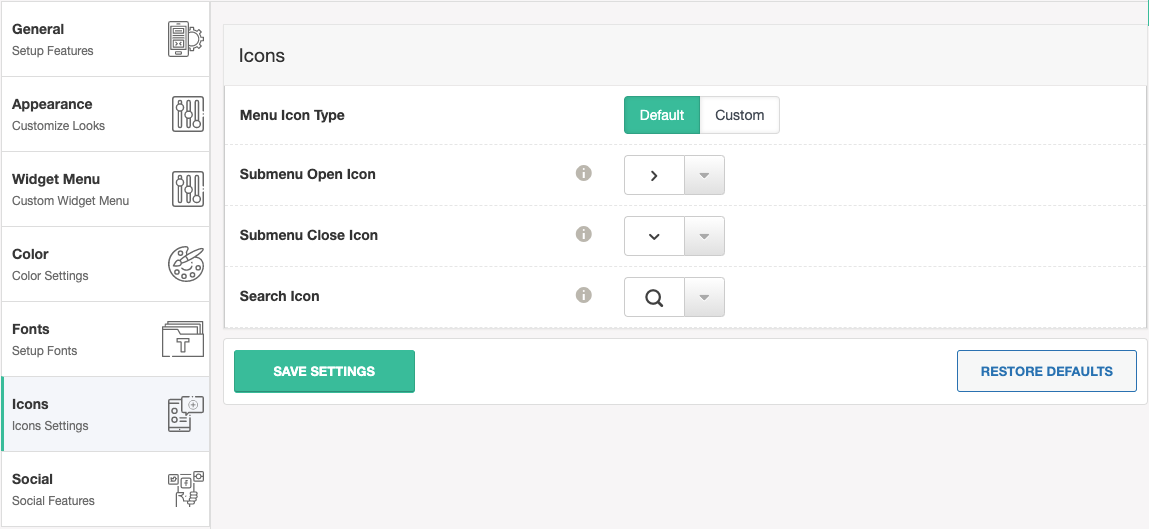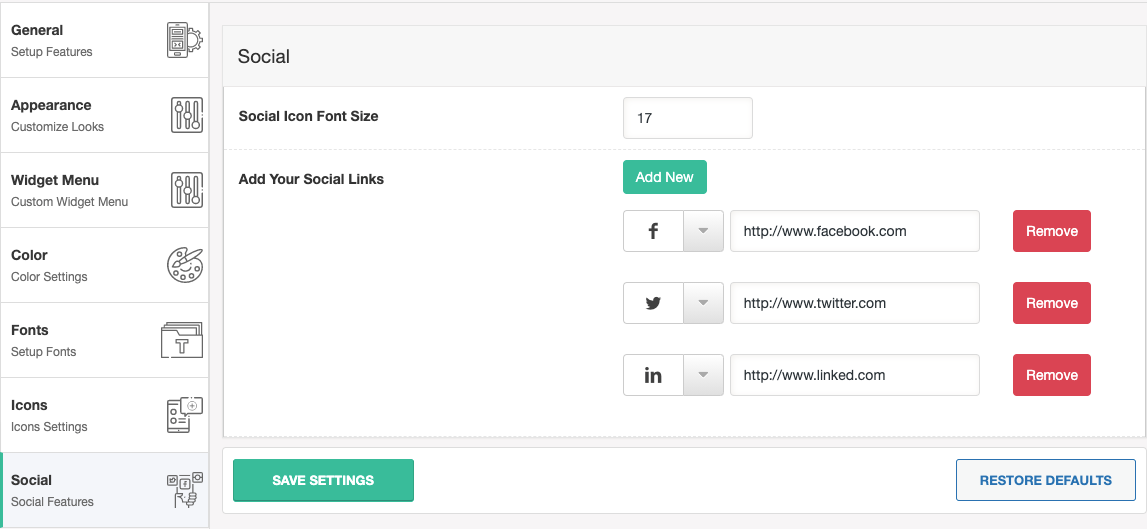 You must log in to submit a review.