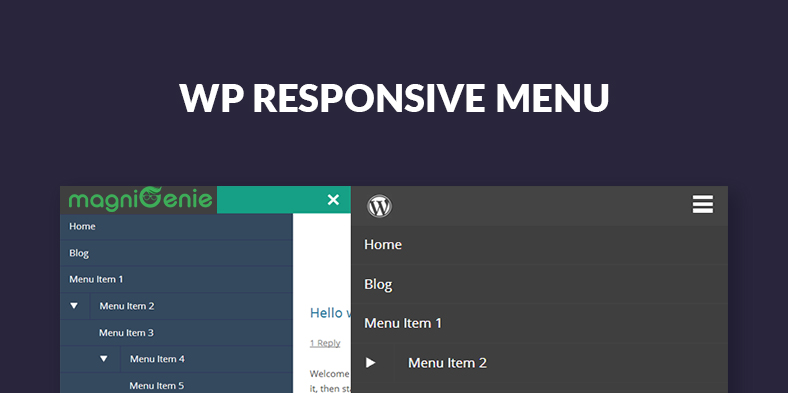 WP Responsive Menu is a user-friendly, highly customizable, responsive mobile menu plugin.
Using WP Responsive Menu plugin you can easily get highly customizable mobile menu plugin for your wordpress site. This plugin can easily convert your website menu to a great looking slide menu for mobile devices.
Fully responsive and works on all type of mobile devices.
Easily integrates with wordpress menu system.
Easy to use admin interface.
Easily replace your menu with responsive menu on mobile devices.
Choose your custom colors to match your theme.
Option to open menu from top, left and right.
Easily add your website logo the the menu.
Easily hide unwanted elements on mobile devices.
Supports swipe gestures.
Enable/Disable pinch to zoom feature.
Works great on all type of mobile devices.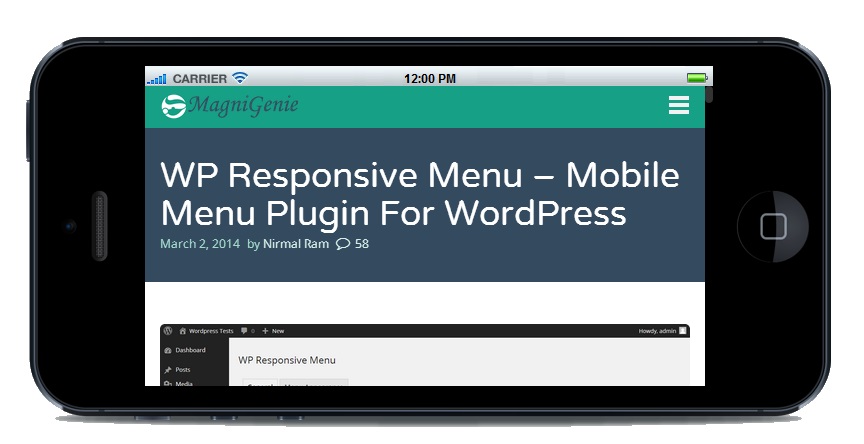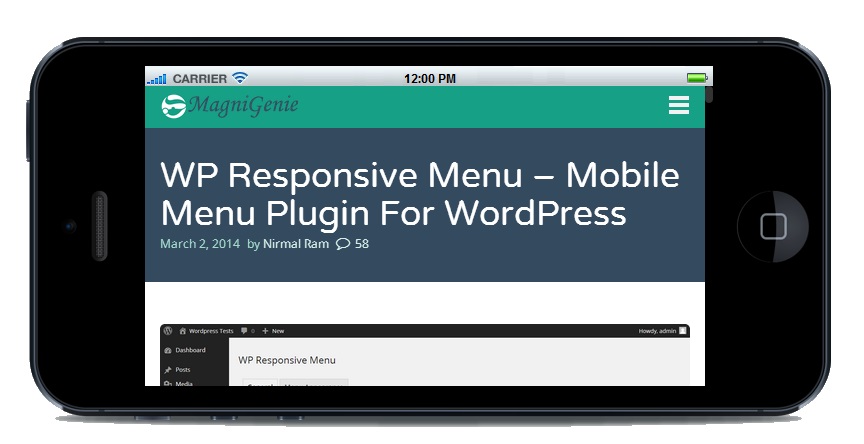 Fully Responsive and Works on All Type of Mobile Devices
Easy Automatic Integration with the WordPress Menu System
Create Custom Menu's Just for Mobile with submenu support
Easy to Use Admin Interface
Replace Your Menu with a Responsive Menu on Mobile Devices
Style the Color of Text, Backgrounds and More from the Settings Tab
Set Option to Open Menu from Top, Left or Right
Add Your Logo or other Images to the Mobile Menu
Hide any Elements You Don't want on Mobile Devices