Hello Folks, Some of you might be aware about the online css generators which is really helpful when creating any website. Here is a list of CSS generators which I find pretty helpful while developing any theme from PSD. I know most of you might like writing codes by yourselves but these tool will really save time and you can complete your development hassle free.
CSS3 GENERATOR
The website css3 generator( http://css3generator.com/ ) has most of all the css3 generators you would need during your development.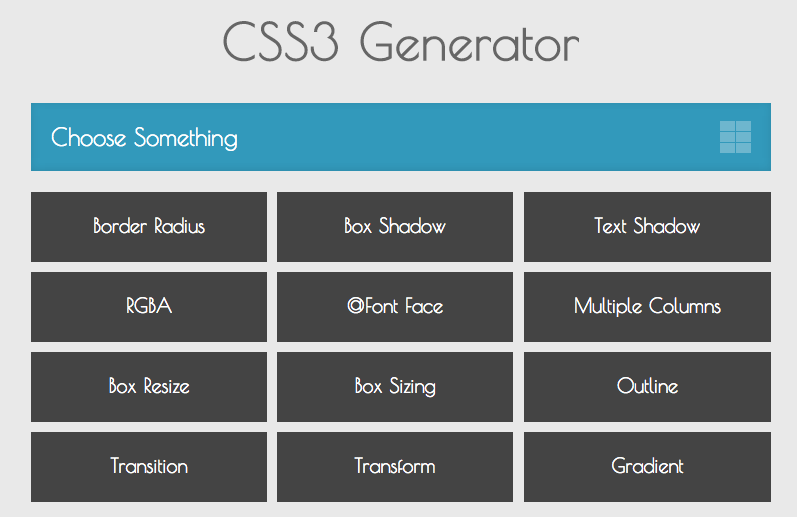 CSS3 BUTTON GENERATOR
There are lot of css3 button generators available out there but my personal choice is http://www.cssbuttongenerator.com/ because of the simple and user friendly design. It also has a chrome extension. Which will come in handy to directly generate buttons from your browser without going the site.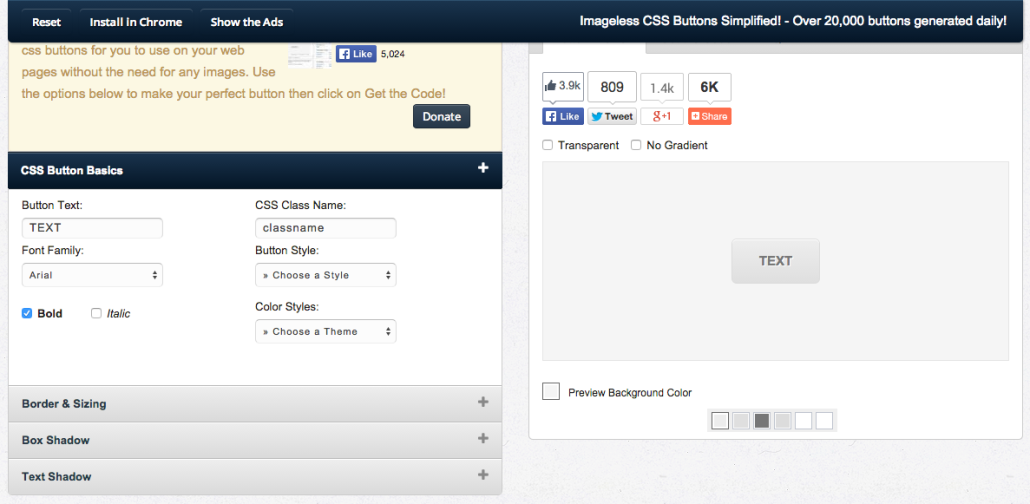 BOOTSTRAP LAYOUT GENERATOR
Layout it (http://www.layoutit.com/) is a great tool for generating Responsive HTML5 layouts using Twitter Bootstrap.  It provides you a drag drop interface to generate your layout and then allows you to download the generated layout.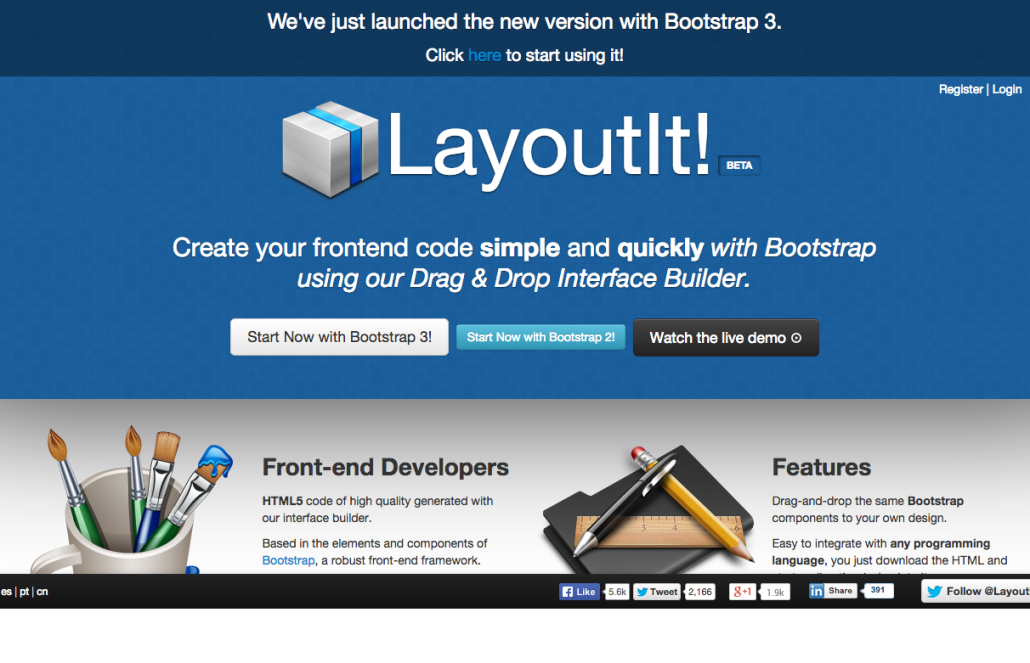 CSS3 GRADIENT GENERATOR
The gradient generator from CSS3 Factory is an easy to use tool to generate linear gradient by just adding color stops. You can easily generate gradient with lots of different colors and on the fly preview.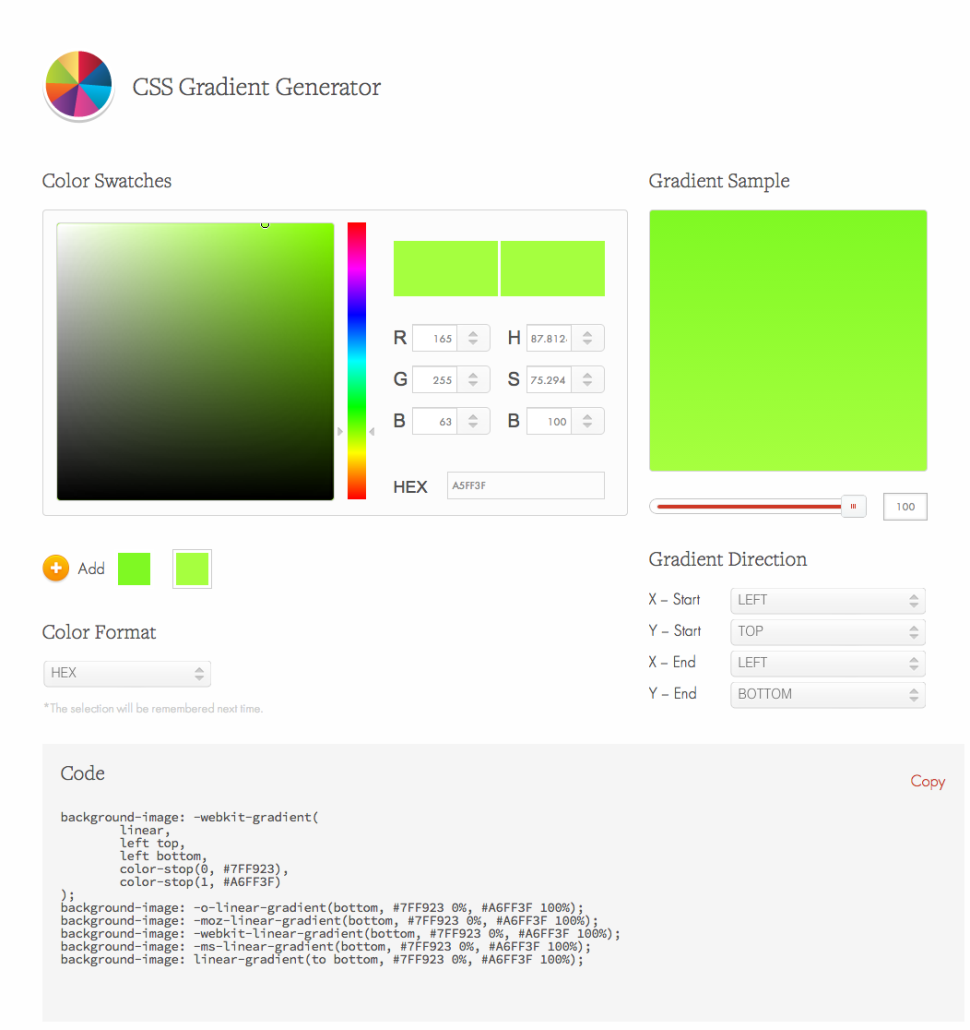 COLOR PELETTE GENERATOR
Paletton( http://paletton.com/) is a Designer tool which allows you to easily generate different color palette and you can try the chosen color palette on example site and accordingly grab your favourite color palette and use on your HTML/PSD.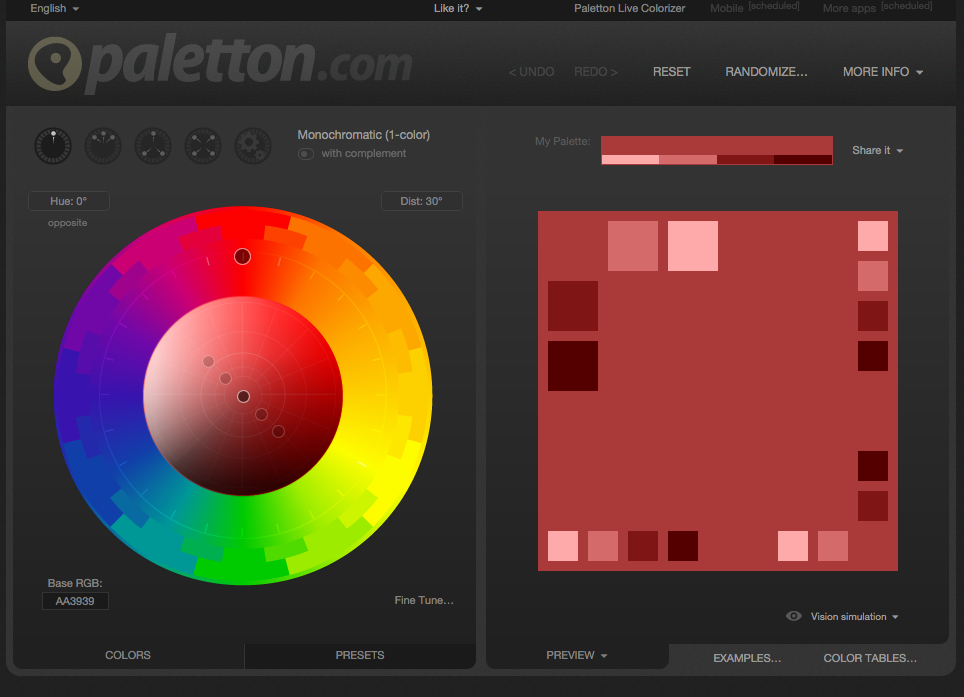 AJAX LOADER GENERATOR
When working with ajax it is always better to display loader images while the page is requesting the server for some response. Preloaders.net has 100s of different ajax loader images to chose from and then customize it according to your site's look and  feel.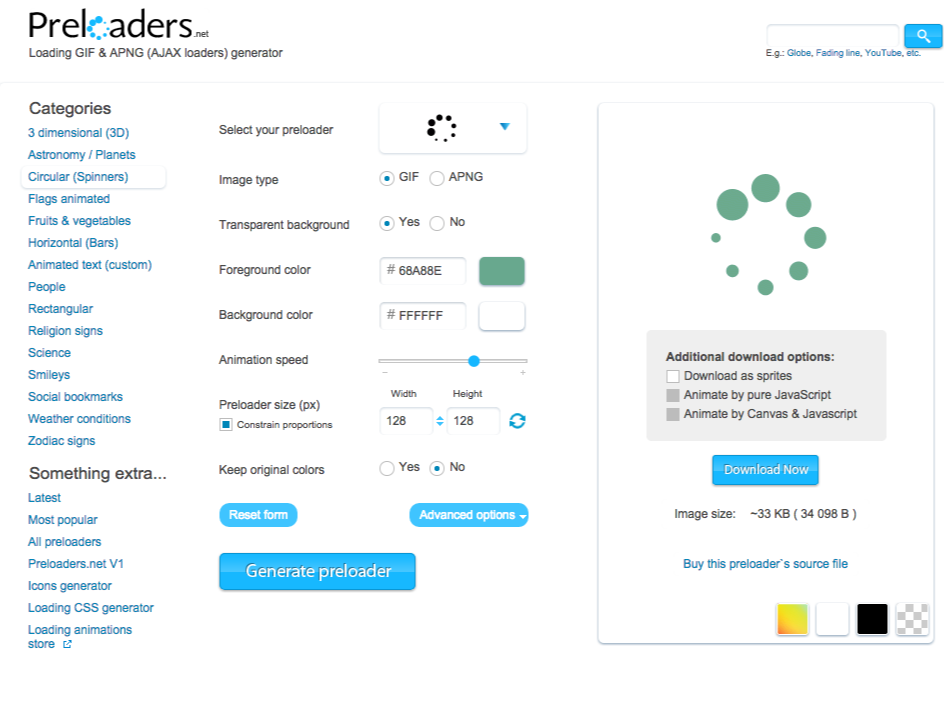 SPRITES TO CSS GENERATOR
Spritebox  is a WYSIWYG tool which is very helpful for the web designers who want to quickly generate CSS classes and IDs from a single sprite image.  The tool uses background position css property to line up different portions of the image to block element to be used for web.
IMAGES TO SPRITE AND CSS GENERATOR
CSSSPRITES.COM is a great tool if you want to generate a single sprite image from different images and also generate css for the sprite image. It allows you to upload as many images you want and then generates a single sprite image from the combination of all the images and also generates the css to be used on your site.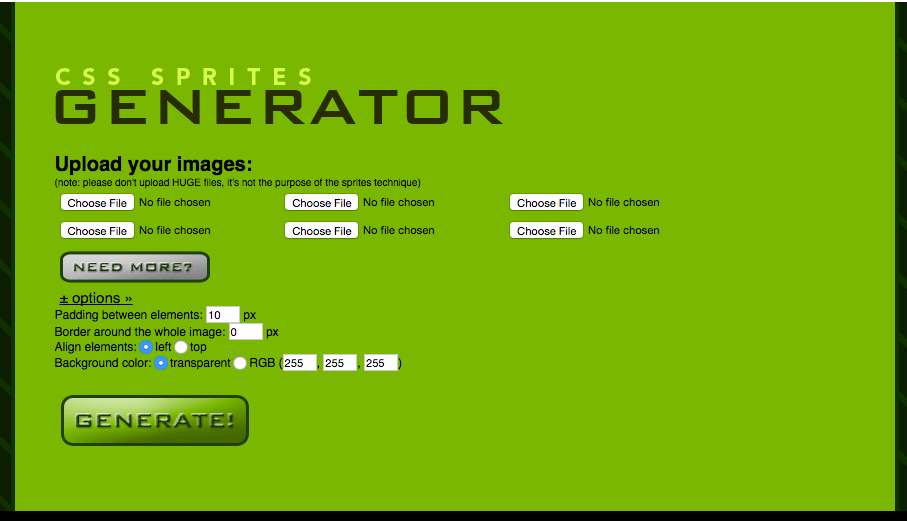 ICON FONT GENERATOR
Now a days Icon fonts are much more popular and used on almost all sites. ICOMOON APP is a great tool which allows you to upload your custom SVG Images and generates font icons for you along with the css.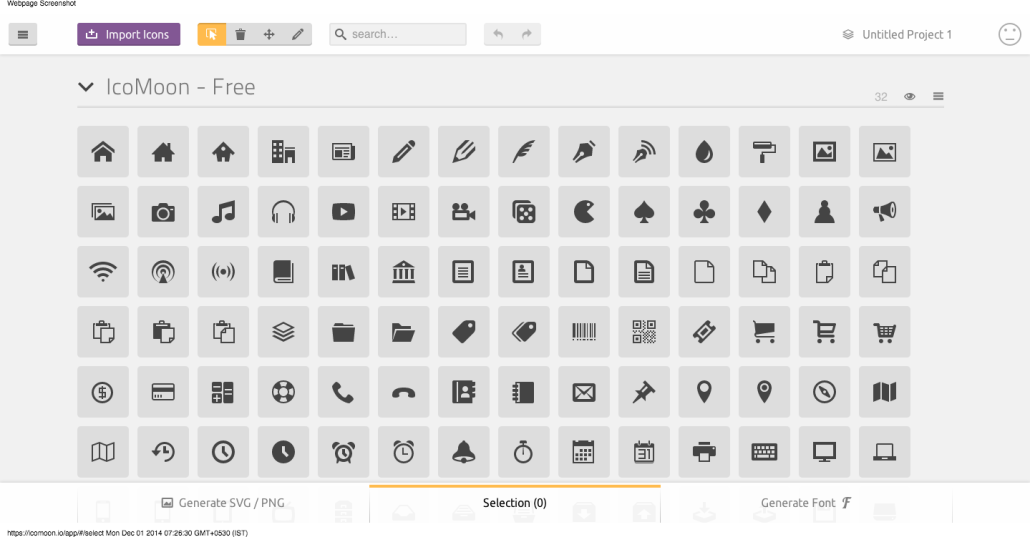 CSS TABLE GENERATOR
csstablegenerator.com is a great tool for generating table designs based on the look and feel of your site.  It also comes with lots of predefined table designs which you can either download or edit and make your modifications.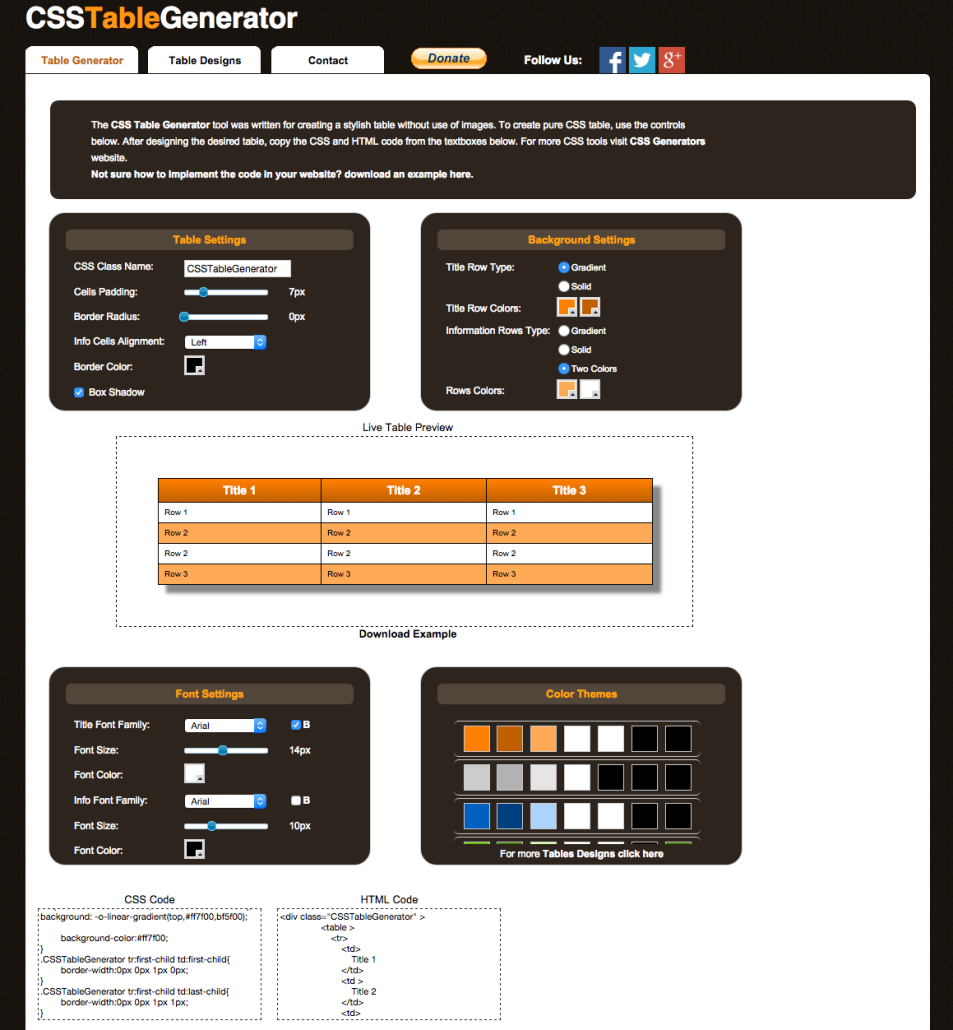 Leave your comments and any suggestions on the comment form below.